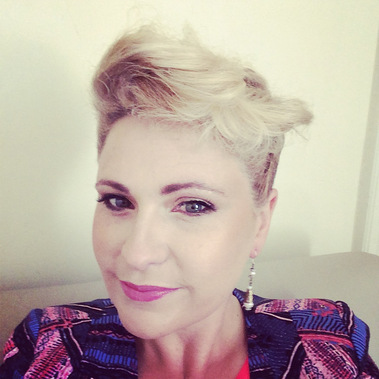 Classically trained with a contemporary edge, Andriana Demetrius is a make-up artist and hair stylist highly sought after for her versatility, knowledge and talent. She holds a Certificate IV in Training & Assessment, as well as being one of the rare talents who are professionally qualified in hairdressing, barbering, and makeup.
With over 15 years of involvement in the makeup industry, Andriana's work history is a testament to her vast experience and enthusiasm for her work. One of Andriana's first roles was in television, making up the faces of newsreaders at networks SBS and ABC. She then went on to explore the world of fashion, working with top models on editorial shoots and catwalk shows. As her reputation grew, she took on increasingly diverse roles in professional events, film and television, magazine and catalogue, and advertising.
Andriana divides her time between her ever-growing clientele and supporting emerging hair and makeup talent. She contributes to curriculum design and delivery at leading makeup colleges and feels privileged to mentor emerging hair and makeup artists.
Fashion, Catwalk and Events
Andriana spent much of the last decade working as an events makeup artist for well-known cosmetic brands such as Christian Dior and MAC. During this time, Andriana was able to hone in on her skills with the fashion world leading to work on many events such as Rosemount/Mercedes Australian Fashion Week, ARIA Awards, AFI Awards and the Sydney Gay and Lesbian Mardi Gras to name but a few. Today her body of work has been published in magazines such as Cleo, Cosmopolitan, 2 Threads, Le Black Book, Harpers Bazaar and Yen.
Film and Television
Her skills aren't limited to the fashion world; she has had the opportunity to work on award winning Australian and International films such as The Great Gatsby, The Wolverine, Mad Max - Fury Road and The Gods of Egypt.